KEY VALUES
Five reasons to choose DRILLEREYE
EXPERIENCE
Our solutions have been installed on different kind of plants. This experience has enabled us to optimise our systems to guarantee continuous operations in difficult environment and in critical conditions. Our system are tested to withstand extreme temperature and the harsh mechanical stresses typical of drilling.
We provide stand-alone and integrated systems which are also explosion proof and vibration proof. Thanks to our systems we can continually monitor the critical areas of every kind of site to ensure optimal operational and safety performance.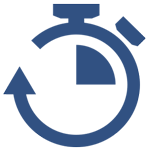 QUICK INSTALLATION
We deliver our systems ready for operation: just to position the devices, to insert the connection plugs and to power on the system.
Our connection cables and electrical panels are plug-&-play and our components allow for quick use by all operators. The software developed by Drillereye is extremely user-friendly, to reduce operator learning times as much as possible.
Our solutions are quickly applicable even to existing plants.
The systems can be controlled and set also through our tele-management service, active 24/7.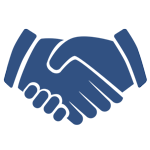 RELIABILITY
It is the basic requirement of each part of plants to avoid any downtime. Guided by this priority, our R&D team puts the reliability at the centre of the design process.
We select the best components on the market and we assemble them with our technicians.
Each system is submitted to strict performance tests in laboratories before delivery, to guarantee reliability even in extreme conditions. All our components are made in Italy or Europe.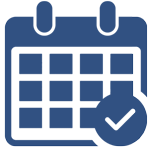 DELIVERY ON TIME
To be on time in terms of delivery is an essential condition in a market in which the return on investment (ROI) is a mark of success.
DRILLEREYE always works in compliance with the agreed schedules and the allocated budget.
We deliver turnkey systems ready to be used in the installation sites, within the established time frame.
TAILOR MADE
 The integrated Drillereye solutions are designed to be fit to our clients, to meet their specific needs. Our systems are compliant with the required legislative and technical standards. 
Drillereye solutions guarantee excellent operating results and a remarkable increase in economic sustainability, for plants of different kinds and sizes.